Workato is a modern leader in Enterprise Automation and positioned as a Leader in Gartner MQ for iPaaS. Workato's automation platform is cloud-native, low-code and feature-rich offering integration-led automation, API management, workflow capabilities and enterprise chatbots.
Twenty20 Systems is a Workato Gold Partner. This partnership furthers Twenty20's mission to accelerate business outcomes for customers through innovative IT and process automations at scale.

Download Solution Brief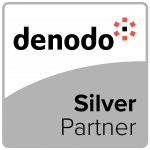 Denodo is a leader in data virtualization and Gartner has accordingly placed them as a Leader in their Magic Quadrant for Data Integration. Denodo's platform provides business agility to customers by integrating disparate data from any enterprise source, big data and cloud systems in real time and in a highly performant manner.
Twenty20 Systems is a Denodo Silver Partner. This partnership provides Denodo customers with deep integration expertise to implement the data virtualization platform in the most efficient manner possible and achieve speed to execution when it comes to enabling data assets for consumption by business entities.

Download Solution Brief

MuleSoft is a modern integration platform that empowers IT to connect data from disparate applications, systems and devices in a seamless fashion. MuleSoft is positioned in two (2) of Gartner's MQs - Leader in iPaaS (Integration Platform as a Service) and Leader in Full API Lifecycle Management.
Twenty20 Systems is a MuleSoft Emerging Partner. We have been a partner since 2018 and have done various MuleSoft implementations across diverse industries to help accelerate business outcomes by our experienced and certified MuleSoft experts.
Unlocking the power of data by creating a connected ecosystem with speed and agility through a modern API-led approach that is driven by best practices from the foundations of the MuleSoft Anypoint platform. Achieving this provides direct benefits to customers in the form of increased ROI, cost savings, speed-to-market and a future-proofed enterprise.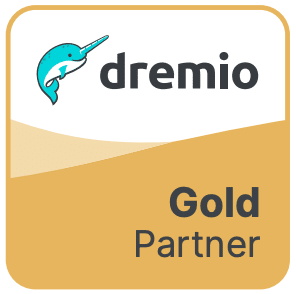 Dremio is the next-gen data lake engine and a lake house platform built on open source technologies providing businesses the ability to derive lightning-fast queries for analytical solutions and self-service capabilities for consumption by data scientists and analysts.
As a Gold Partner of Dremio, Twenty20's Data and Analytics practice provides Dremio customers a modern approach with data lake architecture, design, implementation and preparation for downstream analytics and self-service, against data in Amazon S3 or Elasticsearch or Hadoop (HDP) or Azure (ADLS).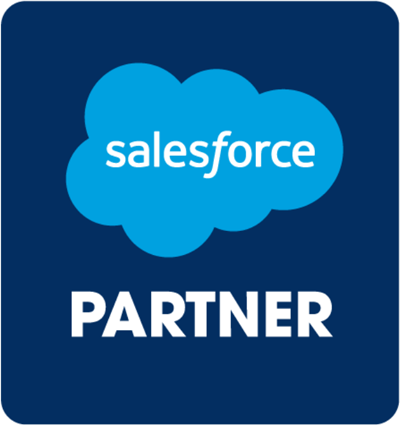 Salesforce is the industry leading provider of integrated CRM solutions to the market and the most widely adopted in this category, be it an enterprise or a small business. Salesforce 360 offers the most compelling and connected experience for a customer of any business.
At Twenty20, we bring years of expertise in powering the Salesforce 360 vision of our customers - involving integrations with Sales Cloud, Marketing Cloud, Commerce Cloud, Health Cloud, internal business applications and data, as part of their digital transformation initiatives. In addition to providing Salesforce API based integration solutions, we also provide Salesforce native capabilities in AppExchange and Lightning platforms. We don't stop there. We provide modern end-to-end solutions involving MuleSoft, Slack, Tableau and Einstein making us a completely rounded and capable partner for any Fortune company transforming their business using Salesforce.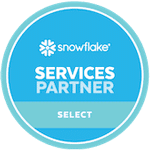 Snowflake is most certainly the undisputed leader when it comes to modern data cloud warehousing in the current market. They are recognized by Gartner as a leader in the MQ for Data Management Solutions ahead of the 3 Cloud Giants (AWS, GCP and Microsoft) being the most widely adopted Cloud data platform out there.
At Twenty20, we are focused on turning data into valuable business insights. We provide our Snowflake customers with trusted expertise around implementation, migration, data architecture, design, preparation and optimization. We help customers ingest their data efficiently into Snowflake (be it driven by ELT or ETL approaches) and deliver the most meaningful and accelerated analytics for executives, managers and consumers to be able to make better decisions faster.

dbt Labs™ is a leading platform that provides data modeling and pipelining capabilities to generate optimized SQL for data warehouses and downstream analytical applications. 

At Twenty20, we are focused on generating curated datasets and models for our customers using dbt and enhancing their analytical insights. Our partnership with dbt Labs strengthens our commitment to customers in providing trusted data faster and making meaningful data-driven business decisions. We are excited about the possibilities that this partnership could unfold, given Twenty20's deep expertise in delivering data integration, business automation, and analytical solutions to the market.