Twenty20 Systems Joins Mulesoft Partner Program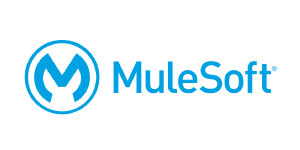 Twenty20 Systems, a New-Jersey based technology consulting services company, today announced that it has joined the Mulesoft Partnership Program at the Select Tier. Mulesoft is an established leader in 2 Gartner Magic Quadrants – API Full Lifecycle Management and Enterprise iPaaS.
In this fast-paced, digitally-powered economy, businesses of today look for technology partners who truly understand what it means to be an enabler in driving the right decisions. This includes bringing a modernized approach to solutions that transition them to the future and providing their clients and consumers with new engaging experiences.
This partnership focuses on enabling Mulesoft customers speed up their digital transformation initiatives using an API-led approach on top of Mulesoft's Anypoint Platform. Twenty20's deep integration expertise and industry knowledge over the years provides organizations across industries the ability to unlock data quickly in order to increase speed, agility, and efficiency.
"We have already been providing implementation services to Mulesoft customers in the past year. By joining the partner program, it enhances our ability to innovate and contribute to the growing Mulesoft community as well as expand the adoption of the Anypoint platform at customers through combined solution offerings." says Twenty20 Systems CEO, Shyam Jayakumar
Through this partnership, Twenty20 is recognized as a Select Partner of Mulesoft:

About Twenty20 Systems
Twenty20 Systems helps customers achieve lasting business outcomes from their ongoing strategic initiatives (multi-channel experience, cloud transformation, digital enablement, etc.) by taking a modernized, API-led integration approach to delivering reliable and actionable data from across their enterprise. Our mission is to perfect your vision – and we believe that the only way to achieve that perfect vision is by having data aligned with actionable insights. We provide end-to-end services across various industry verticals – delivered in onshore, nearshore, and offshore models.