Twenty20 Systems joins the Automation League with Workato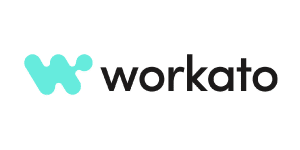 Twenty20 Systems joins the Automation League with a strategic partnership with Workato – a modern leader in Enterprise Automation and in the Gartner MQ for iPaaS. Workato is a cloud-native low-code feature-rich automation platform that offers integration-led automation, API management, workflow capabilities and enterprise chatbots. This collaboration aligns well with Twenty20's mission to accelerate business outcomes for customers through IT and process automations.
There continues to be an explosion in the number of apps a modern enterprise adopts in their digital transformation initiatives across IT/Ops, Sales, Finance, HR, Marketing and Support functions. This inevitably results in creation of data silos, inefficient processes, reporting & compliance issues and poor customer experiences. While tacking these challenges through innovative technology integrations, it is equally important to identify automated processes in order to drive enhanced business outcomes.
Twenty20's integration practice has already started realizing traction through joint pursuits and are underway in our first implementation for a major digital manufacturer. Our integration consultants have been cross trained and ramped up with Workato skillsets and ready for deployment at our joint customers as certified Automation Pros.
Some key areas that would drive Revenue Ops for businesses through automated integrations powered by Workato+Twenty20 Systems:
Automated Lead Capture and Routing (say, Marketo to Salesforce to Slack)
Automated Service Ticket Escalations to Resolution (say, Zendesk to Jira to Teams)
Automated Customer Insights for Sales (say, Shopify to Marketo to ZoomInfo to Salesforce)
Automated Sales data in marketing strategy (say, AWS RedShift to Marketing Cloud and Snowflake)
"We're very thrilled to announce this strategic partnership with Workato which enables us to provide enhanced ROI to our customers through combined automation offerings" says Twenty20 Systems CEO, Shyam Jayakumar
As part of this partnership, Twenty20 is recognized as a Silver Partner to Workato:

About Twenty20 Systems
Since inception, Twenty20 Systems has singularly been focused on being an enabler of business outcomes to customers through the right use of technology solutions. Twenty20's customer-first approach and extensive data integration background has led to numerous success stories across industry verticals. Twenty20 remains committed to their slogan "Your vision is our mission" by enabling customers realize their business vision through innovation, dedication and flawless execution of technology projects.