Twenty20 Systems Announces Strategic Partnership with Denodo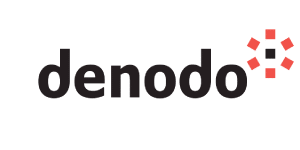 Twenty20 Systems, a New-Jersey based technology consulting services company, today announces a strategic partnership with Denodo, a leading data virtualization platform that provides business agility to clients by integrating disparate data from any enterprise source, big data and cloud systems in real time.
This collaboration will allow Twenty20's customers to gain access to real-time data via a data virtualization layer irrespective of where the data source resides. Gartner calls out the concept of data fabric that's made available by Denodo where applications, systems and consumers meet data where it resides without having to replicate or duplicate data across access points.
The partnership with Twenty20 Systems brings deep integration expertise to Denodo by helping customers implement the data virtualization platform in the most efficient manner possible and achieve speed to execution when it comes to enabling data assets for consumption by business entities.
Twenty20 will help Denodo customers significantly reduce the amount of time and IT overhead required in adopting a modern data integration architecture that is flexible and scalable to expanding needs of business without compromising on data integrity and speed.
"We're very excited to announce the partnership with Denodo as we continue to help our clients streamline access to data in support of their digital transformation initiatives," said Twenty20 Systems CEO, Shyam Jayakumar
As part of this partnership, Twenty20 is recognized as a Silver Partner of Denodo: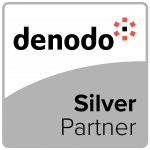 Denodo's technology platform will become part of Twenty20's outcomes-based solution strategy to enable customers significantly increase value from existing their investments as well as seamlessly migrate data across infrastructures (on-prem or cloud) without any business impact to consumers.
About Twenty20 Systems
Since inception, Twenty20 Systems has singularly been focused on being an enabler of business outcomes to customers through the right use of technology solutions. Twenty20's customer-first approach and extensive data integration background has led to numerous success stories across industry verticals. Twenty20 remains committed to their slogan "Your vision is our mission" by enabling customers realize their business vision through innovation, dedication and flawless execution of projects.